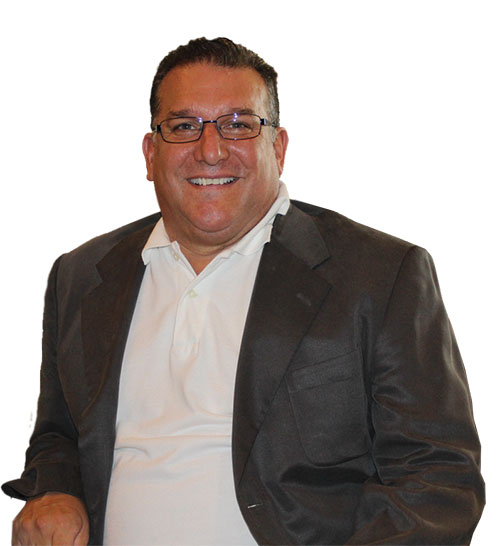 Lee Campbell is the CEO of LS Management & Associates, Inc., a Professional HOA, Condo and Real Estate Management company located in Alabama, Georgia, and on the beautiful Emerald Coast of Florida.
Lee is a former U.S. Army Black Hawk Crew Chief in the Joint Special Operations Command (JSOC). He first fell in love with the Emerald Coast
over 25 years ago when he moved to Navarre and worked at Hurlburt Field. Lee says, "I loved Destin when it wasn't much more than one bar right over the bridge and the original Donut Hole."
In 1993, Lee and his wife Mona started out in apartment management, which eventually moved them to the Atlanta area. He became a regional manager
and then began expanding his expertise to HOA management. He quickly obtained 15 communities by making himself readily available and being able to competently and comprehensively manage people with friendly service and a smile. When asked exactly what he does, Lee laughed, "Well, I can tell you what we don't do…we do not do rentals. We essentially handle the day-to-day operations of individual HOAs. We offer collection services when needed, bill payment services, and á la carte or tailored HOA board services."
Currently Lee and Mona manage over 4600 homes and spend half their time at their office in McDonough, Georgia, and half of their time at their condo on Scenic Gulf Drive in Miramar Beach. Lee is a lovable and lively gentleman. He is an extremely proud father and animal rescuer, who can handle contention calmly with a smile. He jokes that being the father of two daughters has really helped him in this department.
Expanding his management to the Emerald Coast in 2016, Lee says, "We'd like to bring our style of management to the Destin area to assist board members in managing more efficiently. We are not your average management company; you are not just a number to us. You have access to our system via view and print, we periodically reevaluate insurance needs to make certain you are
not paying too much, and we try to save our clients money in every aspect of property management. We do not nickel and dime a community. There are no unnecessary charges for our clients or communities and there are no unforeseen expenses with management fees. I think we stand out because we are accessible, transparent, and communicative."
Lee loves the Destin area. He says, "I love the beaches, the people, the laid back and comfortable lifestyle…it's a great place to settle in. I also think it is a great area for opportunity in reliable HOA management."
He is patient, caring, talkative, and personable. He seems to truly invest himself and his time in managing these associations effectively with order and ease. Lee says, "I know I often come into a situation and am perceived as the big bad guy property manager but I like to easily diffuse those situations with my personality." His warm and boisterous spirit is certainly infectious.
Locally serving from Pensacola to Panama City, LS Management & Associates, Inc., is a hands-on, full-service and licensed management company with services tailored to a discerning clientele.
Services offered by the Campbell's include but are in no way limited to: relevant HOA Software, Professional on-site and off-site management, Á la Carte (or customizable) Services, Professional Collections Solutions, and more.
Are you looking for reliable HOA representation? You can contact Lee by calling (850) 269-7285 or send him an email at LSMgtFL@gmail.com.
Article provided courtesy of VIP Destin Magazine. Story by Kimberly Sabens.